I get asked to talk about Indigenous issues a lot, and since the Truth and Reconciliation Commission released its final report, the whole concept of "reconciliation" has become a hot ticket notion. Invariably during the Q&A sessions, people ask, "what can I do?"
I'm a big fan of having at least a short list of concrete answers to that question. Things like: ask what Indigenous communities want and what kind of support they need, and do that.
However, many times people want more specific instructions. So this post is about that. Specifically, one way you can help is to support students taking Native Studies.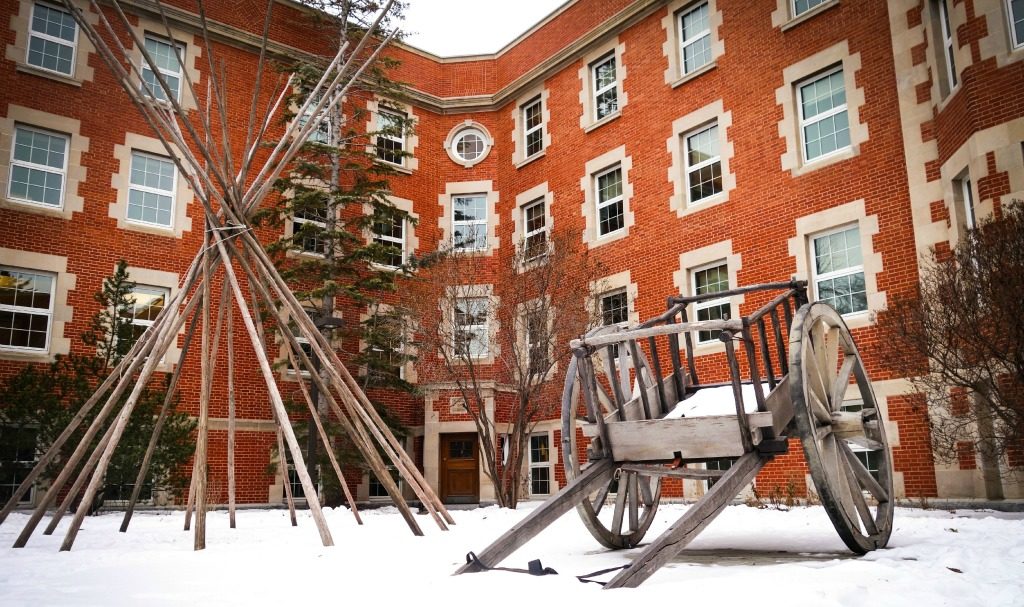 As a first generation university student, there is so much about the university I just don't know yet. I feel like I am always just stumbling around bumping into things and making mistakes because I don't know where I'm going or what I'm doing. I have done all my degrees at the University of Alberta because this is the post-secondary institution that is within my territory, and keeps me close to my family and community.
I made it through my Bachelor of Education, and have been teaching on and off for about 15 years. I did my law degree here too. I felt incredibly isolated and unsupported during those degrees, adrift in what felt like very hostile environments as an Indigenous student. Coming to the Faculty of Native Studies has been a life-changing experience. Here I feel supported, challenged, excited…and part of something really important. I am in awe of my colleagues and the work they do, but more than that, I am finally in a place where I do not have to defend myself and my existence constantly. The programs here are rigorous, intellectually diverse, and so so so necessary.
I recently found out that the Faculty of Native Studies here at the University of Alberta (the only Faculty of Native Studies in North America!), has next to no funding base. Okay first I had to learn that having a funding base is a normal thing for most faculties.
Big faculties bring in MILLIONS of dollars in alumni donations, corporate gifts and sponsorships, etc. Forgive me if this is all obvious and not at all new to you. I'd never thought about it; my family doesn't exactly run in those circles. People even name programs as beneficiaries in their wills!
The Faculty of Native Studies is a relatively new faculty. The School of Native Studies opened in 1984, but we did not become a faculty until 2006! Since then we've added an MA and PhD program. We're a small, but mighty faculty, despite not having deep pockets to reach into.
I'm busy just trying to navigate my MA, so I never turned my mind to fundraising because I've never done it and I don't have a bunch of rich philanthropist buddies anyway.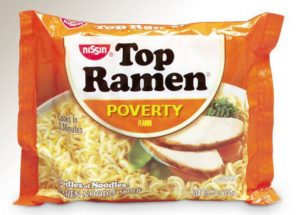 But then I found out that you don't have to be uber rich, or even regular rich to help out Native Studies students. Someone could donate $84 a month for a year, for example, and that would end up as a bursary of $1000 for a student. Nothing to sneeze at! I have been the recipient of "small" bursaries of $1000 or less a few times during my degrees, and holy cats it makes a huge impact! Especially at the leanest times of the year (like now). You can name your award/bursary, and you can decide on the criteria if you'd like. It's kind of wild!
I'm thinking of setting one up for parents in the Native Studies program. Because I remember subsisting on ramen and raw oatmeal (eat a handful and it makes you *feel* full for a while) so that my kids could have fruit and meat. Getting a thousand smackarooneys in those super lean times made a huge difference and I'll never forget it.
That's something I can do. That's something a lot of folks can do. Set up "small" but impactful bursaries to support our students, many of whom are also first generation University students. Also apparently there are a fair number of employers who will match these donations, sometimes doubling the amount you can get to students! You just need to ask them about it. And there are tax benefits for you of course.
Then I learned about another option I never in a million years thought would be something I could do: create an endowment. Sounds like a rich person thing, right? And don't get me wrong, it is a big chunk of money; minimally $25,000. But you can put $5000 in annually for 5 years. It blows my mind that there are people out there giving way more than this to other faculties like it's not big deal, but nevermind that. When you hit that $25,000, the award or bursary comes from the interest, so the endowment exists forever. (Again something I didn't know anything about.)
I mean, I don't have an extra $5000 a year. No one I know does. Except… I was thinking, if I did a few extra talks this year and the next four, and put my speaker's fees towards this…I could be supporting a student a year in Native Studies with some much needed funds…forever. Like every. Single. Year.
This is a concrete step folks can take to support Native Studies students. There are of course other huge options out there, but I feel like the kind of people who can afford to make those huge gifts and endowments probably already know all about this stuff. I'm thinking more of regular folks who have a tiny little bit of disposable income and want to make a difference with it. I had no idea that folks in that category could do so much for students…but they can.
If you're interested in supporting students at the Faculty of Native Studies at the University of Alberta, you can contact the glorious Jodi Calahoo-Stonehouse (who you may also know as the woman behind the incredible radio program Acimowin). She is with the Faculty Development Office of Advancement and can be reached by email or phone:
jodi(at)ualberta.ca
Ph. (780) 248-5811
So there you go. A concrete way folks can make a direct and tangible impact. Don't say I never give you real life suggestions!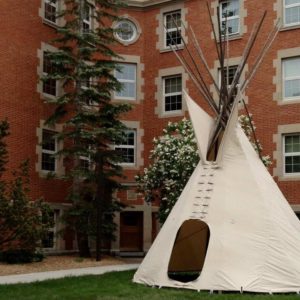 What is Native Studies?
Native Studies:
Is an emerging area of study that seeks to understand the experiences and the lives of Aboriginal people and communities, past, present and future
Researches how Aboriginal communities and the countries in which they live influence and define each other
Pursues ways of understanding Aboriginal communities — local, national and global
Combines the insights of many traditional university disciplines, such as anthropology, history, law and sociology, with the wisdom of Indigenous knowledge and perspectives; this approach challenges mainstream ideas about Aboriginal people
Suggests fundamentally new ways of understanding Aboriginal people and their relations with non-Aboriginal societies and governments
Aims to build bridges that will help create a better Canada