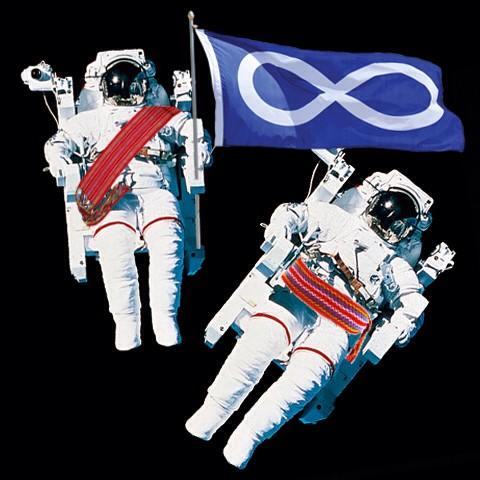 This may be my shortest post yet, but do not despair! I've got 50 minutes of jam packed audio to make up for any perceived lack of loquaciousness!
Imagine this: two Métis nerds get together, drink a bottle of wine, watch a Sci-Fi movie or television episode and critique it from an Indigenous perspective. Gold? WHY YES! And gold is exactly what Molly Swain and I are offering.
We think this winning combination might interest folks beyond our Aunties, so we've uploaded our first podcast to SoundCloud!
In this inaugural episode of otipêyimisiw-iskwêwak kihci-kîsikohk (Métis In Space), Molly and Chelsea review Buffy the Vampire Slayer Season 4 Episode 8, "Pangs," where "On Thanksgiving, Buffy encounters the spirit of a Native American warrior whose people were wiped out by settlers."
So slip on your most comfortable moose-hide moccasins, grab a mug of bush tea and give Métis in Space a listen!